With camp underway and the first preseason game less than a week away it seems that Joe Dumars has stopped making offseason moves so I can do my team preview.
Point Guard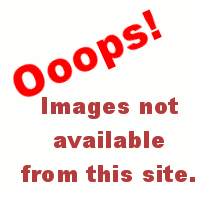 Rodney Stuckey
- For the first time in his young career Stuckey comes into the season knowing is is going to be the starter. This is the year he needs to show what he is capable of. Gone are lasst year's malcontents
Rasheed Wallace
and
Allen Iverson
and this squad is desperately hungry for a leader. Stuckey has shown flashes of being able to score his own but this year he is going to be asked for more. He has to step up, be a leader and get everyone involved. I'm looking for a big, breakout year from Stuckey both in the stats and a leader of this team.
Will Bynum
- Bynum showed late last season that he can provide a spark off the bench with his quickness, ability to score and pesky defense. He was a great spark for the team for his first 8-10 minutes on the floor and then rapidly faded. He reportedly comes into camp about 15 pounds lighter which should help with his stamina and only increase his quickness. Will most likely will see more floor time this season as the primary backup PG, but unless Stuckey seriously falters that is likely only about 15 min/game.

Chucky Atkins
- I really don't expect to see anything in the return of Chucky unless there are injuries at the point. I think he was signed to fill out the roster, provide some veteren experience in practice, and some insurance. I'm not even sure he will see the floor in garbage time as it would be more useful for Bynum to get the minutes. At this point he is fighting for a spot on the roster.


Shooting Guard

Richard Hamilton
- Hamilton gets the nod from the Kuester to be the starter for the season. Like last year he has MAJOR competition at his position in
Ben Gordon
. Last year Hamilton didn't take the competition well, never working with AI and pouting about the loss of his backcourt mate,
Chauncey Billups
, all season. With more time to adjust to the situation hopefully Hamilton will return to form. He needs to go back to playing his game: running the defender all around the arena, wiping him off on screens, and hitting the quick jumper. Last year he tried to get his own shot too much and when he puts the ball on the floor it is almost always a disaster resulting in a contested, poor shot or an errant pass fro a turnover. Okay, that is a little exagerated, but Hamilton is still most effective when shooting off of screens and he and Stuckey should mesh well for this.

Ben Gordon
­- A big-time free agent signing for the
Pistons
this summer, Gordon is coming off the playoff series of his life highlighting his excellent, but streaky, shooting in taking the
Celtics
to 7 games. Unfortuantely, this is the only trick he has is his arsenal. He is is not a great defender, not a good passer (in fact I'm not sure he does pass), and while may be slightly better than Hamilton at creating his own shot (which isn't saying much) he certainly isn't Dwayne Wade. Gordon does give the Pistons a guy who is a legitimate 3 point threat which should help to spread the floor for penetration or to work inside (if the Pistons had players who could do that).

Deron Washington
- Last year's draft pick has been signed to camp after a reportedly good showing in Europe last year. He can play both the 2 and 3 and I list him here as the 3 spot is already crowded. I really haven't seen any of him, so I don't know what he is capable of. He's one who is fighting for a last spot on the team for the season and he may get an edge over Atkins and Baston because of his youth and versatility.


Small Forward

Tayshaun Prince
­- The Pistons Mr. Consistant! He simply scores, rebounds, often pulls the toughest defensive assignment and clocks almost 40 minutes a game, 82+ games a year. Ever since breaking into the starting rotation he has been solid, not a super star, but solid. I expect nothing else from him this year as his game has remained the same. He may be able to play fewer minutes and therefore give even greater effort due to some depth aquired at ths 3, but maybe not as it is all rookies.

Austin Daye
- The Pistons' first round draft choice may not even be the first one off the bench at this position as he was outshined in the Summer League; but like the European leagues, that is not really a measurement of NBA success. Daye comes in with all the tools to be a great SF, especially if he can put some more meat on his frame. The major knock on him is keeping his head up if he starts slow. He should be a solid addition to the team, but we will have to wait and see what he does on the hardwood against NBA talent.

DaJuan Summers
­- Depending on camp and the preseason, Summers may come off the bench before Daye, though selected after him in the draft. He outplayed Daye in the Summer League and unlike Daye provides a change from from the wiry Tayshaun, being as thick as Prince and Daye put together. Again, like Daye, we need to see how he plays against NBA level talent before knowing how he should be used.


Power Forward

Charlie Villanueva
­- The other big free agent picked up this summer. Although he will be the starting power forward, I have always thought of Villanueva as an oversized small forward. He is not a pounder, back to the basket, grab you a bunch of boards guy: more finesse forward than power forward. With this Pistons team it should help spread the floor for slashers and give space for Hamilton and Gordon coming off screens. Conversely, it leaves the Pistons very anemic in terms of inside scoring since none of their centers are really point producers. Additionally, Villanueva's defensive abilities have been questioned, though quite possibly overly so.

Jason Maxiell
- You know you are going to get effort every time Max hits the floor; effort and some highlight dunks. Even though he is undersized he can more than make up for it with his strength, wingspan, and hops. He is an average defender who due to his lack of height is prone to be posted up and due to his agressiveness going for blocks is prone to fouls. Every year I say "if he just had the 8-12 foot jumper"--so hopefully this is the offseason he developed come consistancy in it; if he has he could be Paul Milsap. He will provide a great change of pace from Villanueva as Max like to pound it inside and attack the boards.

Jonas Jerebko
- The first Swede to make it to the NBA is a complete enigma to me. I had never even heard his name before draft night and have only heard that he did well in the Summer League. Just have to wait and see what he can do in the NBA; he seems to have a good head on his shoulders fromt he little I've read, so I think it will be more Walter Herrmann than
Darko Milicic
.

Maceo Baston
- Signed to come into camp, I think he is the least likely to make the roster. He has had a nice run in Europe, but never has been able to get over the hump in the NBA. The former Wolverine would add some height that Maxiell doesn't at this position, but with the youth movement underfoot in Detroit I think they will be satisfied with Jerebko and not keep the 33 year old.


Center

Kwame Brown
- It is a common pasttime to put down Kwame, but it is not really fair. No, he never should have been #1, but blame Jordan not Kwame. The guy is a solid, big body, a good defender, grabs a fair number of rebounds, and will give you some putback points. Should the Pistons run their offense though him? No, he does have hands of stone. But the Pistons have a history of playing quite well with only four guys on offense (think Rodman and Big Ben). Kwame comes into the season knowing his role, knowing that there aren't high offensive expectations of him and he should be able to be a solid starting center, no Howard or Shaq, but solid.

Chris Wilcox
-
Clippers
, Sonics,
Thunder
, and
Knicks
...the NBA hasn't been too kind to Wilcox so far. Wilcox is a guy who has put up decent numbers when given the opportunity, but never quite up to what was expected of him. He is a good defender and is able to provide more offense than Kwame, but he doesn't quite have the size to play the big centers. Still I wouldn't be surprised if he took the starting role from Brown at some point in the year--I expect about an equal split in minutes.

Ben Wallace
­- Although it will be nice to see Big Ben back in a Pistons uniform it is not the same Big Ben that left. Age has caught up to him and he is not as quick nor can he leap as high which makes him just an undersized center. His energy and defensive intelligence will still make him good for maybe 10 minutes a game. I see him brought in more to help Brown, Wilcox, and the rest of the team learn the Pistons team defense and rotations than being a real on the court contributer. At least Ben can retire a Piston.
Coach
-
John Kuester
- First year head coach again (ugh). But not nearly as inexperienced as Curry. He was on Larry Brown's staff when the Pistons won the Championship so he knows what it takes to win it all. Still an unkown as head coach, but he just has to be an improvement over last year. He at least had the smarts to bring in someone with head coaching experience in Brian Hill.


Predicted Lineup/Rotation (min)


Starters

1st Up

Last Up
PG
Rodney Stuckey (35) Will Bynum (13) Chucky Atkins
SG
Richard Hamilton (25) Ben Grodon (23) Deron Washington
SF
Tayshaun Prince (34) DaJuan Summers (7) Austin Daye (7)
PF
Charlie Villanueva (30) Jason Maxiell (15) Jonas Jerebko (3)
C
Kwame Brown (24) Chris Wilcox (20) Ben Wallace (4)
Offense
Common knowledge seems to think the Pistons will have no problems scoring this year. They have starters who can put up big numbers and Gordon coming off the bench. I'm not buying it will be so easy. This team has absolutely no inside threat. That can lead to offense of jump shot, jump shot, jump shot...which is great when they are going down, but paiful when it goes cold. This is where the Pistons are going to have to have Stuckey mature: he is going to have to know when to sperad the floor so he can penetrate. He is going to have to get the ball to RIP and Gordon on time and in the right place coming off screens for easy shots. He is going to have to make good decisions about going all the way to the hole versus kicking it out versus dumping it to a big man. In other words, Stuckey's maturation is key to the Pistons' offensive success. This is the year he has to show he has grown into the role, otherwise the Pistons will have a squad of jump shooters trying to create their own shot which could result in a long painful season and the Pistons search for both a point and a big in the next offseason lottery.
The Pistons, with all their youth, will be looking to run more than in the past. This won't be the old walk it up, run 20 seconds off the clock working the ball around and take a quality shot. Don't get me wrong, I don't think they are going to be the
Warriors
, but I think we will see more finals over 100 than Pistons fans are used to seeing (and probably none in the 70s).
One wrinkle I hope the Kuester employs for stretches this year is using Tayshaun as the setup guy. Curry actually ran it a little at the before everything fell apart last year and it worked well. Use a lineup of Gordon, Hamilton, Prince, Villanueva/Maxiell, and Brown/Wilcox where Prince is the ball handler and both Gordon and Hamilton are cutting and coming off screens could be difficult to defend and offensively potent.
Defense
With defense having been the hallmark of the Pistons in their Championship runs it kind of pains me to run down the roster with this end of the floor in mind. Kwame is a solid defender, but he is no Ben Wallace. Tayshaun Prince is Tayshaun Prince, but some of what made him a great defender was having Wallace and Wallace behind him and the rotations that they worked together. Then Richard Hamilton, the weak link in the Championship team's defense, is their third strongest defensive starter. But hopefully this is where having 3 of the 5 guys from that team will come into play teaching the new Pistons. Although they had many strong individual defenders, the strength of the Pistons defense was their help and rotations. Guys were always swithching and the players rotated to the open men. These new Pistons are going to have to learn from their elders and play the team game on the defensive end as they certainly will not be able to stop many teams playing individual defense. This may sound straight forward, but a look around the league shows that few teams are able to pull it off.
One thing the Pistons do have going for them on the defensive end is length. Their starting lineup is tall at every position. They should be able to get arms in the passing lanes and if they can stay with or pick up their men on the rotation the opponent will have to put up poor shots. But for all that length they lack actual bulk. Kwame and Stuckey are the only ones with any meat on their bones in the starting lineup. This could lead to teams having success working the ball inside on the Pistons. This again will require weak side help and good rotations (noticing a theme). After the starting linup the reserves only get shorter, more likely to run and gun, and generally worse defensively coming off the bench with Gordon, Maxiell (not worse defensively than Charlie), and Bynum. Similar to what we will see on the offensive end, I think the Pistons fans will be seeing a lot more scores over 100 and again none in the 70's (non-Pistons fans will be happy the "boring" basketball is dead).
Overview
This is not going to be a Pistons team that long time Pistons fans recognize. Joe Dumars has decided it is time to rebuild and gone for a major youth movement. While I think that he has done a very solid job at it, the job is still only half done. The backcourt should be solid with Stuckey, Bynum, RIP, and Gordon. The three spot is stable as long as they have Prince and Dumars drafted two small forwards, both who look like they can stick in this league so they may even be overloaded at this position. The big men is where Joe still has a work in progress. As much as I don't want to put Kwame down, no one really wants to see him as their starting center. And as much as I like the Charlie Villanueva signing he is not going to be a guy who mixes it up down low and needs to show that he is willing to work on the defensive end of the floor. This can lead to teams eating the Pistons up down low and the Pistons relying way too much on the jumper.
This team can have success (not a Championship, but a playoff spot and through a first round) IF Stuckey can become the leader and facilitator that this squad needs on offense AND IF they learn to play defense as a whole team, not relying solely on individual talent which they lack on the defensive end. That is two BIG IF's with an AND between them. My guess is that Stuckey shows strides this year and times of being the leader he can be, but is still not quite there on fully carrying the load needed. I think he is going to get there, but it may still be another year away. The second IF is where I have my doubts meaning the defensive end is where I see more problems. The Pistons are going to need to play as a team which requires trust, which in turn requires time together. There are a lot of new faces, most of which are not know for their D; so little trust coming in. You are not going to go on a limb to try and make a play if you aren't sure someone is there to have your back if it doesn't work. I'm hopefull that this can come together during the season, but realism sets in as while team defense is simple in concept it is difficult in execution. I think this Pistons squad will come together on offense much quicker than on defense, leading to some exciting, high scoring basketball: this is not something the traditional Pistons fans will want. Being in a strengthening Eastern Conference I could see these Pistons finishing about .500 and fighting for a low playoff seed. Hopefully things come together and the finish is even better.
Outlook
Unless this team comes together better than I expect I think Joe will pull the trigger on a trade for some big men as they become available from teams not wanting to lose them for nothing in 2010 free agaency. With Gordon's signing you have to believe that Hamilton's name will be involved in trade talks, and if Daye and/or Summers looks good it wouldn't be surprising to see Prince's name bandied around also; you gotta spend big to get big. While Bosh's name has been in the mind of every Piston's fan he is not the work inside guy that is missing form this lineup; although better, he is very much like CV, a midrange, facing the basket power forward. The Pistons have more need for a true center, a Kaman/Camby/Chandler type or a power forward who works down low like Boozer. It will be intereseting to see what rabbit Joe can pull out of his hat: has he or can he do it again like in 2004 where he assemble a Champion out of guys no one thought were going anywhere or is the
Magic
gone? I for one can't wait for tip off to see.